We asked James Briggs his opinions on the current second charge market.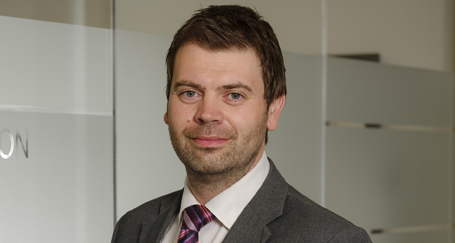 If you could change one thing about the industry, what would it be and why?
I'd probably remove the ability for firms to exclude second charge lending from their scope of advice. Following the introduction of the Mortgage Credit Directive, the regulator made it quite clear that alternative borrowing options, including second charge loans, should be suggested to customers seeking to capital raise to make sure they are getting the most cost-effective solution.
Furthermore, there are still some misconceptions about second charge lending that I've like to see shaken off once and for all. The first is the belief that second charge loans are only for customers with adverse credit which is untrue as they're a really versatile product which can be used for a wide variety of purposes. The second is that customers will proactively ask for a second charge. Although they're recognised within the industry, they're not as well known by the general public and brokers can play a key part in promoting them and helping the market to evolve and grow.
If you could tell brokers one thing about secured loans, what would it be?
Keep an open mind and keep your options open. The market's evolving at a tremendous pace and products are improving all the time, however many second charge lenders can take a more pragmatic view of customer's circumstances.
What's a typical day like in your role?
My role takes me around the UK, managing relationships with partners, looking for opportunities to ways to expand our bridging and second charge proposition, and helping brokers to spot new business opportunities. I'm also passionate about educating the market and can often be found speaking at various events around the country. I've been working in the industry since 1999 and I really enjoy being able to pass on something of what I've learned.
What do you think the biggest hindrance to the second charge market is?
There's still work that needs to be done with sourcing and technology to help brokers understand a customer's options earlier on in the advice process. Many brokers only consider a second charge when there is no first charge product available, however they should be considered in all cases where a customer wants to capital raise. Improvements to sourcing would definitely assist in this area.

What advice would you give to brokers who are new to the secured market?
There are three pieces of advice I'd give – talk, talk and talk some more. Speak to as many people as you can – lenders, brokers, business development managers – and pick as many people's brains as possible. The saying goes that there's no substitute for experience, and fortunately there are some amazing people working in this industry who are only too happy to share their knowledge and pass on their wisdom.
If you weren't in this role/industry, what would be your ideal job?
I've spent the bulk of my career working in specialist lending. I love the variety of businesses and people I get to meet, the travel and the camaraderie – you can't beat it. I can't imagine doing anything else, but my dream career would involve a mix of super cars and property development – outside of family life, these are my two big passions.
Share: