It's rare for such an opportunity for come from FCA regulations, but it's definitely an opportunity to take advantage of.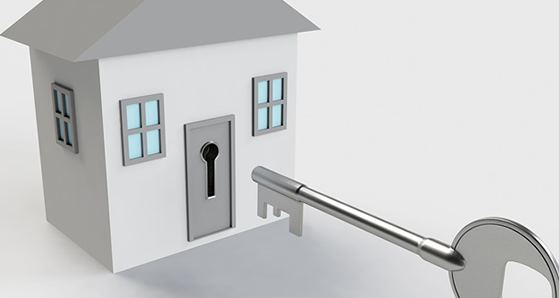 One of the greatest missed opportunities in the financial services market is the often overlooked secured loan opportunity that should be considered for mortgage declines; with low rates, great flexibility and extensive criterion, including high LTV and credit impaired, 2nd charges are a great addition to any mortgage broker's lending panel.
Norton Broker Services is a highly experienced broking firm trading for over 43 years whilst still retaining its family run status. We specialise in secured finance and believe that there's no case too difficult for us to take a look at. We have a whole of market secured lender panel, including our own in-house lender, Norton Home Loans, and we're confident that we can help customers from a variety of financial backgrounds. This market leading product range ensures we convert more loans and have a greater range of options than any of our competitors.
There are many brokers out there who deal with customers looking to remortgage, but for one reason or another are unable to do so. At Norton Broker Services, we encompass all secured finance including mortgages, loans, specialist loans and we have a dedicated call centre. So, just because your customer hasn't been able to remortgage, this doesn't mean that you, the broker, has to miss out on income, if you refer your client to us, you may find there are more options available to maximise your income.
This is where Norton Broker Services can help, we're specialists in secured lending and we can help you to generate income from your declined cases. If your client has been declined a remortgage on their property due to reasons such as recent or historical defaults or CCJs; missing a monthly mortgage payment; or limited or no equity, a secured loan could be the solution that will get the client and the broker what they want.
At Norton Broker Services we have very close relationships with our lenders meaning that we can often refer the clients who don't necessarily fit into the 'normal' criteria. With the amount of lenders we have on hand, we have access to a wide range of products, which means the brokers who choose to work with us can look at every possible option for their clients who may have previously been declined a loan for whatever reason.
We get many difficult cases, some of which many brokers pass over to us as they've been unable to find a home for them. The following is a typical example:
We received a case where the broker was struggling to find a lender as the customer was on long-term sick leave, but she was still getting paid and the income was needed for the loan. It was turned down by some lenders as they wouldn't lend until she had returned to work. This was referred to our in-house lender, Norton Home Loans, and they agreed to do the loan as her payslip was showing Statutory Sick Pay and a letter was provided from her consultant saying it was likely that she would return to work.
So even though the broker couldn't initially find a lender the Norton Broker Services team were able to discuss with our in-house lender and come up with a solution for the client and by extension the broker.
How the FCA's Regulations can increase your revenue?
Since the introduction of the Mortgage Credit Directive (MCD), independent mortgage brokers are required to advise on second charges as well as first charges to customers who are looking at extending their borrowing.
Mortgage brokers who are registered with Norton Broker Services can take advantage of our Packaging Service. This service allows brokers to send us cases to help find a solution, but gives them the freedom to advise their clients and maintain their relationship with them, whilst we do all the behind-the-scenes paperwork and assemble the full pack to send to the lender. On the other hand, brokers are welcome to simply introduce cases to us and allow the underwriters at Norton Broker Services to give the advice.
Although the regulations took some adjusting to, by working with Norton Broker Services, our brokers have increased options for their clients and increased their opportunities to improve their earnings.
Paul Stringer, Director of Loans and Mortgages at Norton says "It's quite rare for such a great opportunity to come out of FCA regulation, but it's definitely an opportunity to take advantage of. This is a regulatory change that could really help expand the market for mortgage brokers and provide a much greater range of products to a broker's armoury".
Share: